Are you thinking through the design of the bathroom for a long time? Or do you want to update the interior according to new trends? If you have renovations in your plans, it is likely that in addition to basic goods on the market, you will also find products that meet the latest trends in interior design for 2022.
We have highlighted a few popular design solutions for bathrooms that have been relevant for some years and will remain at the peak of popularity.
Black accessories
We are used to black accessories in the bathroom interior. However, only few people decide on such an experiment, believing that it may look too gloomy.
We advise you to consider mixer taps and heated towel rails in black colour. Perhaps it is the element that will make the interior design of your bathroom unusual and complete.
Bright accents
Do you want to see bright colors in the design of your bathroom? We recommend you to pay attention to the trending colors in the design of bathrooms in 2022:
– shades of green;
– sky blue;
– terracotta;
– pastel pink.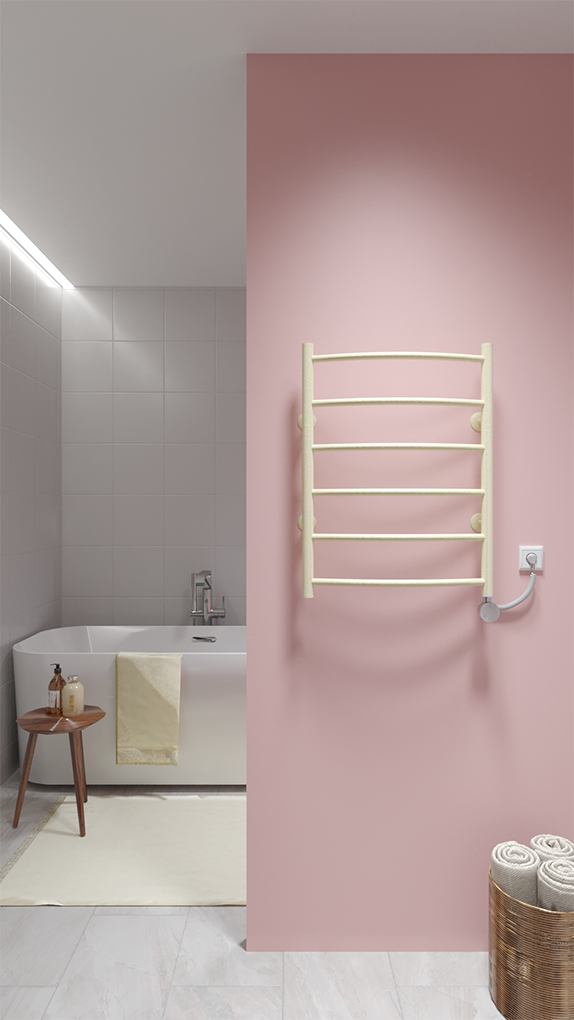 Marble
Another undying trend. The most obvious solutions seem to be a floor or walls with a marble texture, but a marble sink can also become an interesting accent in your bathroom. Decor and plumbing in black or gold colours will be a great addition to marble.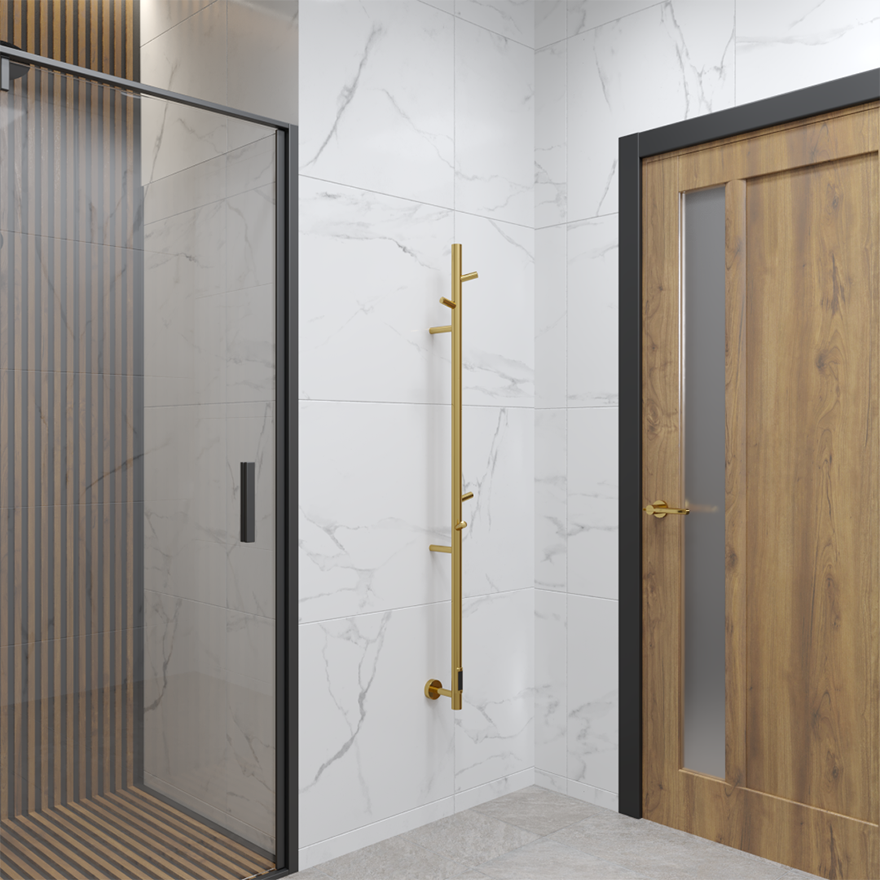 Minimalism
Simplicity in details, colours and reasonable use of space – this is how this design trend of recent years can be described.
No matter how simple the minimalistic interior may seem, there is always a room  for experiments in it. For example, our electric heated towel rail TITAN #2 with 180 degree rotating rounded crossbars.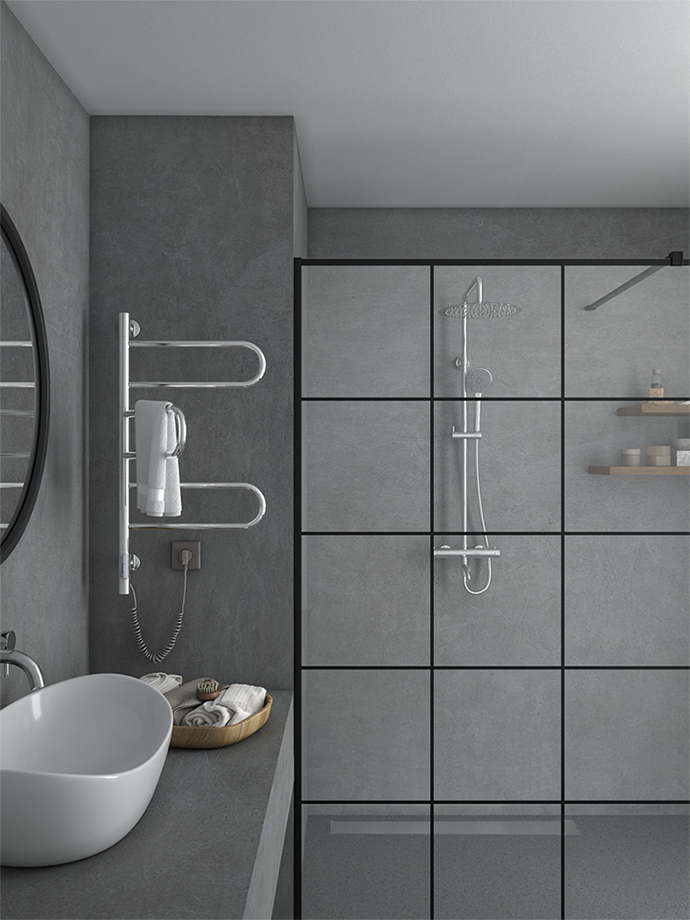 Use of natural materials
The use of natural wood and stone in the bathroom interior meets the trends of 2022 and will become a distinctive detail in the interior.
Such a piece of nature will help you to relax and take a break from the bustle of the city.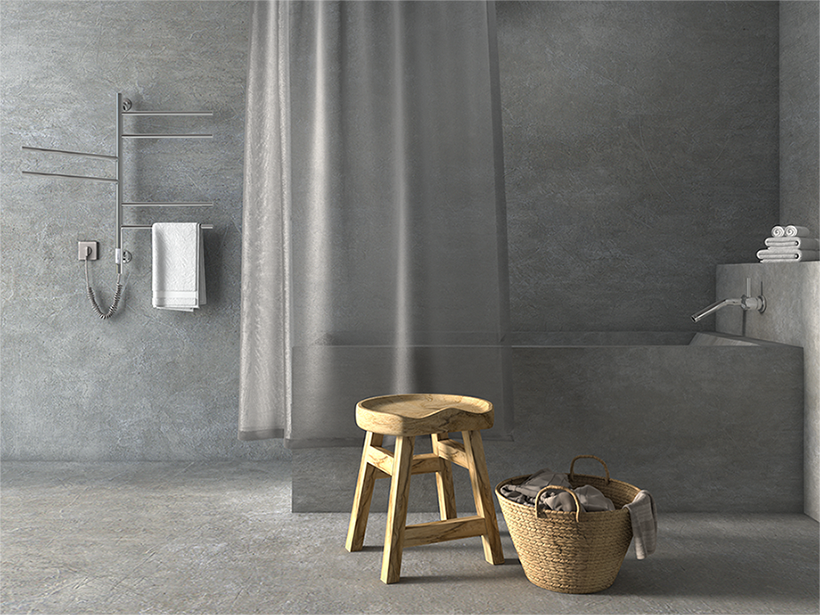 Caring for nature
Shower heads that save water, energy-saving lighting, eco–friendly materials and responsible choice of the manufacturer … Taking care of nature can hardly be called a trend – this is the reality of recent decades. Moreover, caring for nature can and must be integrated into any bathroom, regardless of its interior design.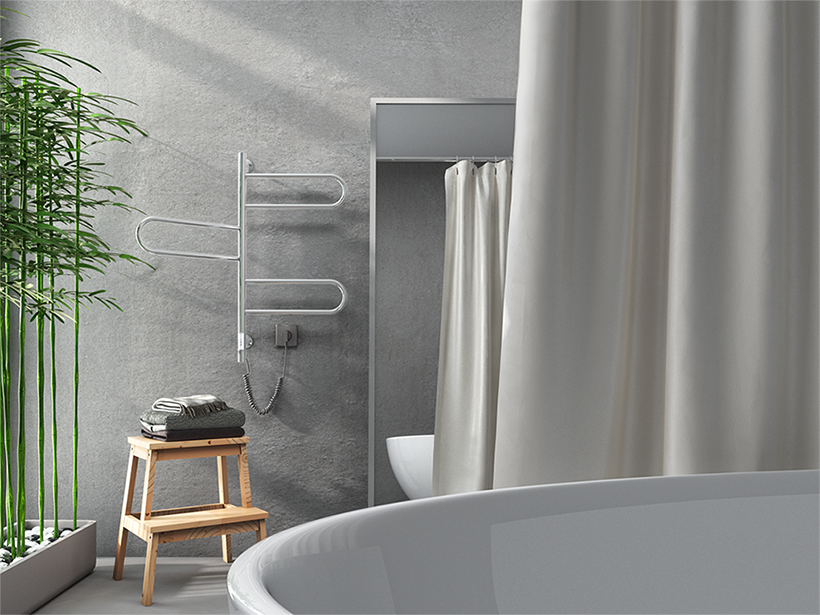 Telvel heated towel rails meet the main and unchanging trends in bathroom interior design – they are made of eco-friendly materials, have low power consumption, have a versatile and timeless design.
Our electric heated towel rails of the PRIMUM and TITAN lines are not only a functional addition to your bathroom, but are also an accent in the design of the room.